How many of you know about Herbert Kilpin? He's the guy who created AC Milan. Some people refer to him as the "Father of Italian Football". He was born in Nottingham UK in 1870 and died in 1916 in Milan.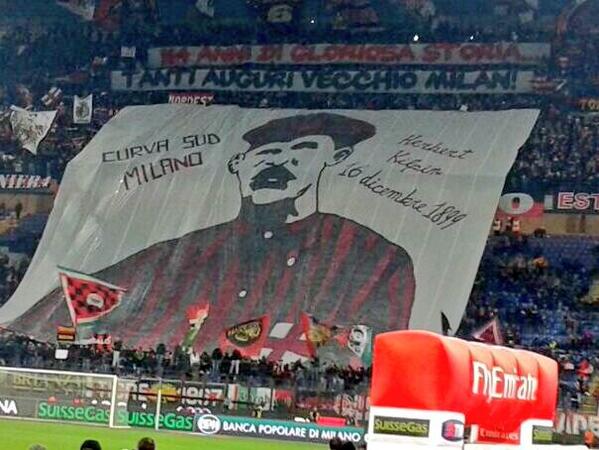 You can find out more about him here:
https://en.wikipedia.org/wiki/Herbert_Kilpin
We've created a documentary about his life. It's been showing in cinemas across the UK and China this year (with one screening in Milan too). It even won some awards.
It's out next year on DVD. If any of you are interested in getting hold of a copy then you can pre-order here:
http://www.lordofmilan.com/
And view the trailer here:
I worked on the film, so if you have any questions for me about that or about Herbert's life i'd be happy to answer and spread the word about this legend! I'm from the city he was born in, hence why I know a fair bit about him.
#ForzaMilan